Our delicious Medjool dates are grown, picked, and packed by Palestinians on our family-owned farms in Jericho, Palestine in the West Bank.
We offer a wide range of dates, grades, sizes, and packaging to more than 100 countries globally. Choose between two of our prestigious brands: Palestine Dates & Sultan Brand or customize your own private label.
Our state-of-the-art facility uses the most advanced processing and packing equipment to guarantee the finest quality dates that follow global food regulations.
Our products can be order in 3 easy and simple steps as mentioned below:
Palestine Date company also offers private labelling of your brand to your specific grading preference and packaging. Our logistic team specializes in international shipment across the globe.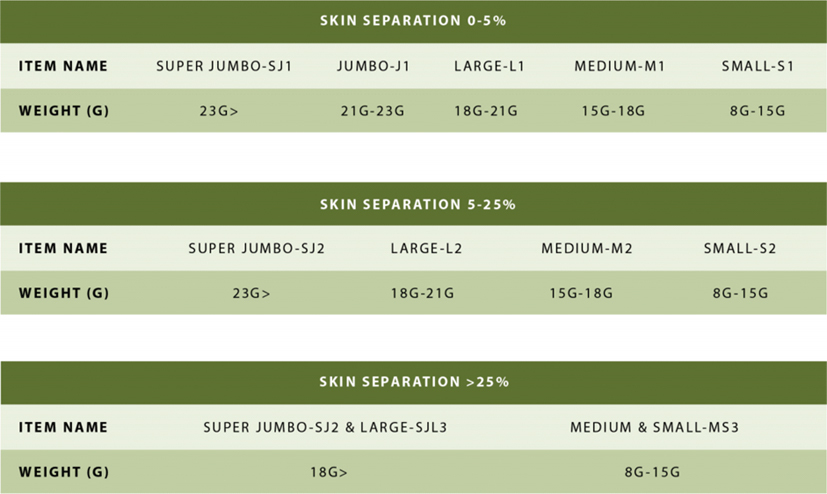 Skin Separation 0-5%
Item Name
Super Jumbo-sj1
Jumbo-j1
large-l1
medium-m1
small-s1
weight (g)
23g>
21g-23g
18g-21g
15g-18g
8g-15g
Skin Separation 5-25%
Item Name
Super Jumbo-sj2
large-l2
medium-m2
small-s2
weight (g)
23g>
18g-21g
15g-18g
8g-15g
Skin Separation 0-5%
Item Name
Super Jumbo-sj1
Jumbo-j1
large-l1
medium-m1
small-s1
weight (g)
23g>
21g-23g
18g-21g
15g-18g
8g-15g